Reviews
13 Review(s)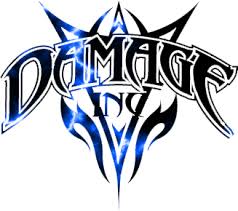 Review this vendor:










Brad Miller
2018-11-06 15:14:44

Great seller! Quick delivery! Thank you!!
ANTHONY GALETTO
2019-05-03 10:49:09

QUICK, FAST Delivery. Look Fwd to doing business again in the future! THANKS!
ANTHONY GALETTO
2019-05-22 22:26:05

Always great and FAST service! Thanks!
Tanya Huffman
2019-10-11 21:30:12

Great prices, quick delivery. The transaction was smooth with no problems. Highly Recommend!
Merchant King
2020-06-20 19:17:41

As an expert on such matters, I grant this merchant the highest praises in customer service and value.
Christopher Arteaga-Craig
2020-06-26 18:35:21

Great transactions, great merchant.
Zach Holzhauer
2020-06-28 12:52:17

Awesome service and integrity.
John Arnold
2020-07-22 15:54:55

3 minutes from payment to get the gold. GREAT vendor
tracy Wilson
2020-09-04 21:48:22

The man is kind and polite. Grate service for those in need
Michael Peck
2020-09-22 12:07:37

Good Dude worth a Good Review!
Michael Cox
2021-02-02 06:46:57

Fox DMG has to be the most consistently fast seller around. The experience couldn't be better!
Curtis Koehler
2021-03-14 13:28:24

James
2021-07-27 06:39:16

I've purchased a number of things from Foxi . He's one of my favorite. He'll always sent the goods promptly and usually include an extra gift as a token of appreciation. Really fun subject lines included too. You can't go wrong.